Back to La Première
How To Maintain Your Kinky Curly Wigs?
  Introduction Embrace your Kinky Curly Wigs If you're lucky enough to have naturally curly hair, you're likely aware of how fabulous it can be. Your locks catch the attention...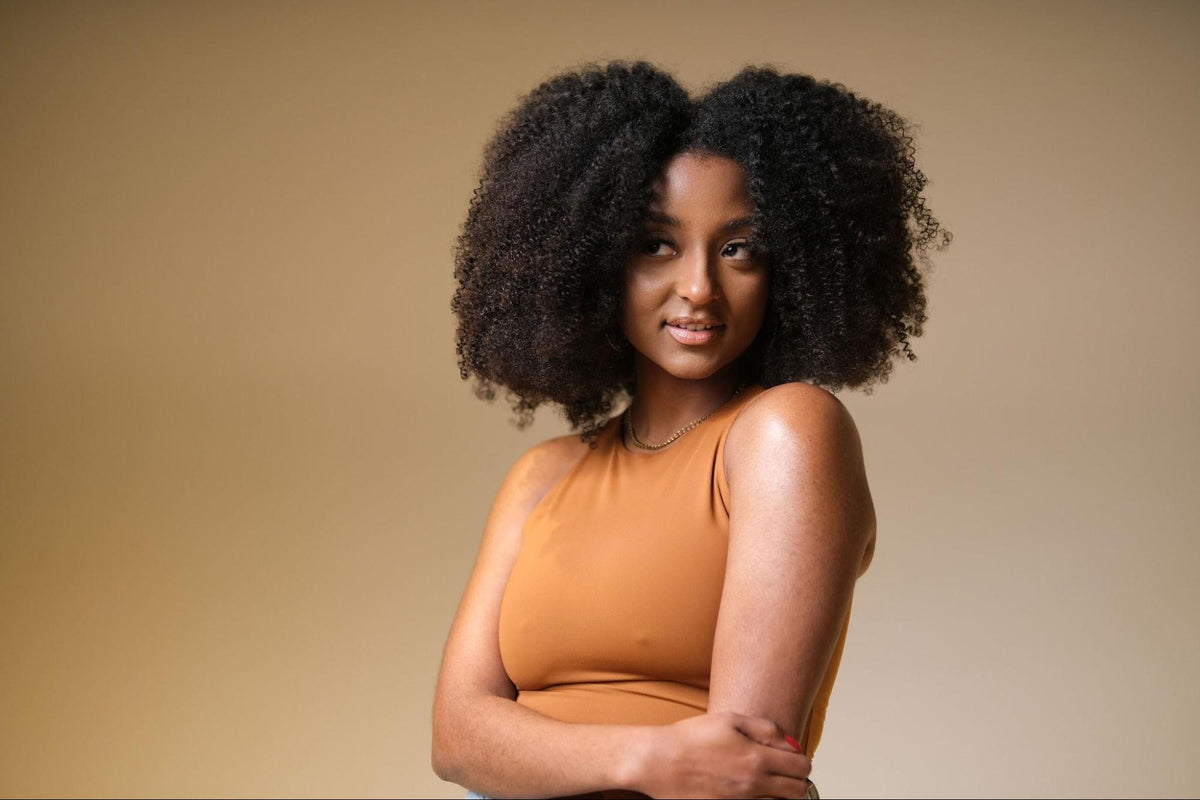 Introduction
Embrace your Kinky Curly Wigs
If you're lucky enough to have naturally curly hair, you're likely aware of how fabulous it can be. Your locks catch the attention of stunning women everywhere.
Numerous celebrities have boldly embraced their natural hair in their on-screen roles or for red-carpet events. They have set an example for countless young women to follow suit. 
And if you have decided to embrace your natural hair then that should not stop you from experimenting with Kinky Curly Wigs. They can let you experiment with different lengths, colors and textures without harming your natural hair in the process.
So it is but natural that you must also know how to care for and maintain your Kinky Curly Wigs to give your gorgeous looking hair for a longer period of time.
Maintaining Your Kinky Curly Wigs
Get the most out of your Kinky curly wigs 
Maintaining kinky curly wigs requires a combination of gentle care, the right products, and smart styling techniques. Here's a detailed guide on how to keep your kinky curly wig in top-notch condition:
Handling And Storing
Begin by handling your wig with care. Always hold it from the inside cap and avoid tugging or pulling on the hair.
When not in use, store your kinky curly wig on a wig stand or mannequin head. This helps maintain the shape of the curls and prevents tangling.
Detangling
Use a wide-tooth comb or a detangling brush specifically designed for wigs to remove any knots or tangles gently. Start at the tips and work your way up slowly to avoid putting excessive stress on the hair.
Washing
Depending on how often you wear your wig, aim to wash it every 2-4 weeks or as needed. Fill a basin with lukewarm water and add a mild, sulfate-free shampoo. Swish the wig gently in the water without rubbing or twisting it. Rinse thoroughly with cool water until all the shampoo is removed.
Conditioning
Apply a generous amount of conditioner, focusing on the ends and avoiding the roots. Leave it on for a few minutes to allow the hair to absorb moisture.
Rinse with cool water until the conditioner is thoroughly washed out.
Drying
Gently blot the wig with a towel to remove excess water. Do not wring or twist the hair.
Place the wig on a wig stand to air dry. Avoid using heat styling tools, as excessive heat can damage the curls.
Moisturizing And Revitalizing
Use a leave-in conditioner or a light, water-based moisturizer to maintain the wig's moisture levels.
Apply the product sparingly, focusing on the ends and avoiding the roots.
Avoiding Heat Styling
Kinky curly wigs are typically heat-resistant, but it's best to avoid heat styling whenever possible to preserve the natural curl pattern of the wig.
If you must use heat, opt for a low-heat setting and use a diffuser attachment to minimize potential damage.
Protective Styling
To prolong the life of your kinky curly wig, consider wearing it in protective styles like braids or twists when you're not using it. This reduces friction and tangling.
Night Time Care
Before bed, braid or twist the wig to prevent tangling while you sleep. Alternatively, use a silk bonnet or scarf to protect the curls.
Avoiding Harsh Chemicals
Use products that are specifically formulated for curly or textured hair. Avoid products containing harsh chemicals like sulfates, which can strip the hair of its natural oils.
Regular Inspections
Periodically check for any signs of wear and tear, such as shedding or thinning. If you notice any significant damage, it may be time to consider a replacement.
Pamper My Parfait Packages
The most important of all, if you want to care for your wigs what they deserve and more you must give your wigs the rich benefits of Pamper My Parfait Package. Each Pamper My Parfait Package provides a deep treatment and restyle of your wig so that you can stay ready to flaunt your fresh look. 
You can select the package that's best for you based on your needs. There are two packages that will make your wig as good as new. Signature Pamper Package and Deluxe Pamper Package. Both are great wig maintenance services that provide top-notch performance on your old used wig and make them as good as new. You can deep-wash, re-style, lace re-tint and even get coloring service on your beloved kinky curly wigs.
At The End
In conclusion, proper care and maintenance are essential to keep your kinky curly wig looking vibrant and beautiful for an extended period. By following the recommended steps, from gentle handling to using the right products, you can preserve the natural curl pattern and ensure the longevity of your wig. 
With regular attention and a gentle touch, your kinky curly wig will continue to exude its natural charm, allowing you to flaunt those gorgeous curls day after day confidently. Invest in some state-of-the-art curly wigs from MyParafit and reward yourself with enduring elegance and style.