Back to La Première
My Parfait Colored Hair Wigs That Compliments Winter Frost
The winters have knocked on the door, and with it comes the new look inspiration that makes your winters fashionable and glorious.  But who said that winter fashion only has...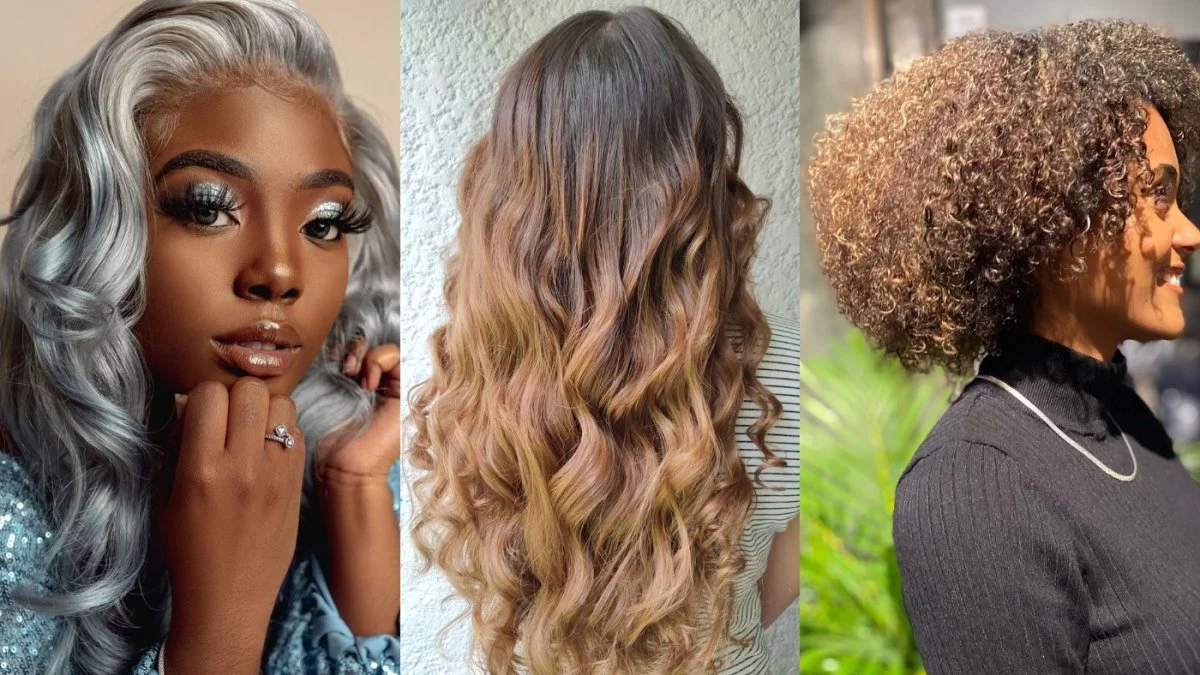 The winters have knocked on the door, and with it comes the new look inspiration that makes your winters fashionable and glorious. 
But who said that winter fashion only has furry coats and long boots? Your hair can also be very much part of this winter galore, and that is why we have shared with you some great, My Parfait colored hair wigs that can definitely amplify your winter look.
So, without further ado, let's get straight to these wigs.
My Parfait, very straight hair blonde colored hair wig is the perfect blonde wig you ever wanted. With the faded gold looking like shimmer-dusted ice flakes, This hairstyle goes very well with your furry jackets and coats. As this color is very muted but still makes a statement, your hair will pop more if you wear this with bright scarves.
How To Style?
This blonde colored wig itself is very stylish, but if you want to elevate it more, you can add soft curls at the end. Add furry ear caps to the look to make it more winter-friendly.
It is a very warm hair color, with the base of dark brown hair with chestnut brown highlights, giving your hair a chic tinted highlight to create the character. This hair color is worth experimenting with in the winter because in either way you style it, because of the heavy volume this color gives your hair. It looks very warm and comforting. Especially if your favorite shade of winter ranges from beiges to mochas, this colored hair wig is definitely going to complement all right.
How To Style?
As this wig is made of 100% natural human hair, you can do a high ponytail with swirls at the bottom to pair up with your trenchcoat. Very bossy and very chic.
Long hair, no winter fear. Exactly, the very dark ombre hair in 20 inches is a perfect color. Must try for you in the winter season. To start with the first reason why, the long hair will keep your neck and ears covered so warmth is guaranteed. But apart from that, the dark hair color goes very well with accessories, especially with occasions like Thanksgiving, Hanukkah, Christmas and New Year on the calendar. You will have multiple reasons to play with your hair with enough length and volume. If you even put a small glittery clip, it gives me a major look and change.
How To Style?
Keep them straight and open by using a flat iron, and then top them up with a very heavy embroidered headband of glitter and pearls. This goes very well with all sorts of winter outfits.
Dark-rooted, blonde-colored wig that gives the effect of rose pink hair. When looked at from afar, it is a beautiful hair color that exactly aligns with the winter frost theme. Your hair looks fancy but in a very elegant way. Being so chic and soft gives that winter fuzziness to your look. Available in three lengths for you to experiment with. This colored hair wig is perfect for those interested in experimenting with the hair's ashy tones.
How To Style?
Since this colored hair wig is very feminine in its look and feel, the braids, like a fishtail, Khaleesi and crown, will work best with this hair wig.
Conclusion
You should never wait for the season if you are really desiring to experiment with your hair. But, thankfully, My Parfait has a wide range of colored hair and wigs for you, making hair experimenting and seasons relevant in the most fashionable way. So, don't keep your winters boring. Please browse our website, pick your favorite shades, and give everyone fashion chills!