---
---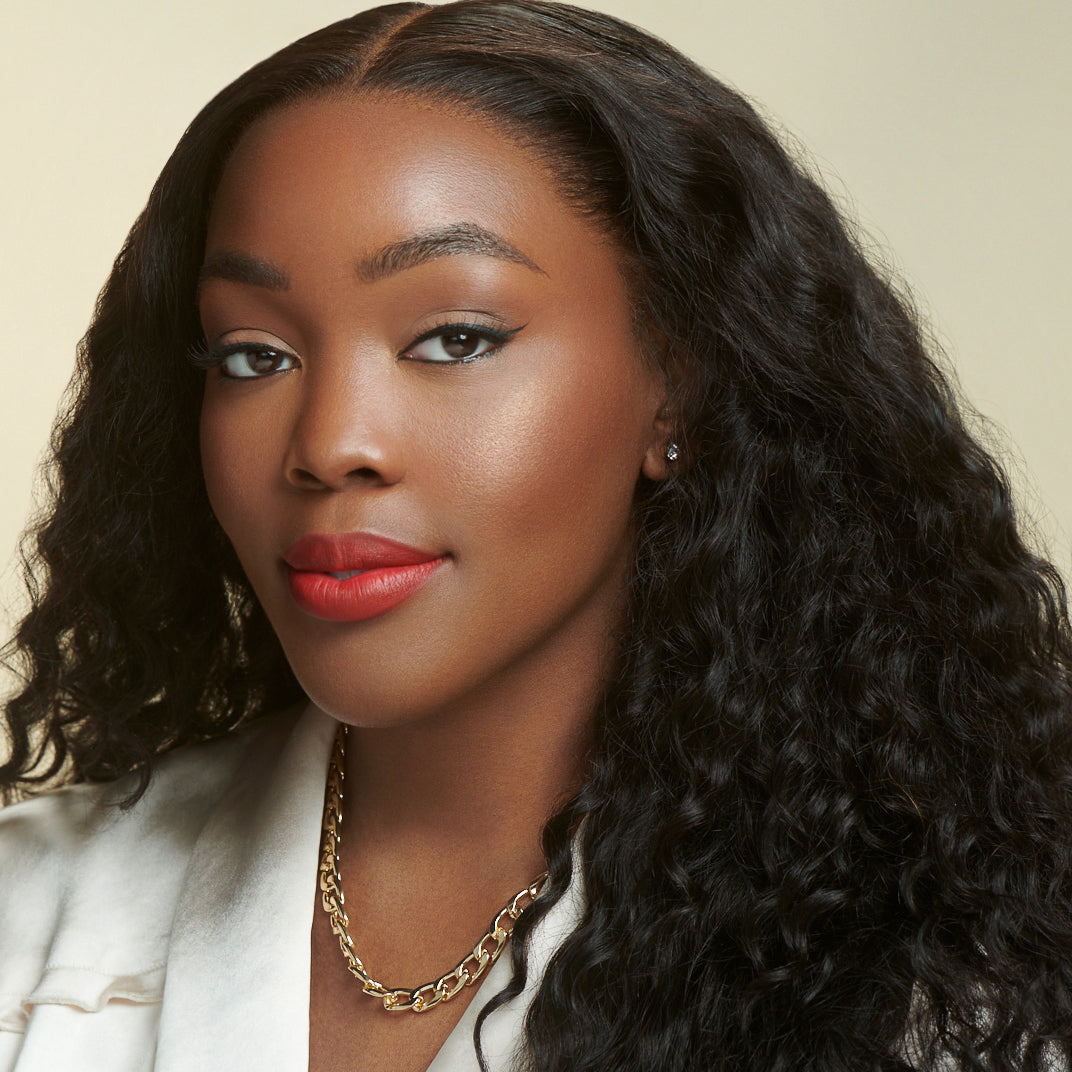 Co-Founder & Chief Executive Officer
Isoken Igbinedion
Like most women, Isoken Igbinedion wanted to find protective styles to help manage and grow her natural hair. As she discovered, finding a product that fit her head, matched her skin tone, and styled the way she liked was challenging. Iso was sick of how difficult it was to find a ready-to-wear wig that didn't require any additional work upon purchase. So she created Parfait. 
Iso's goal is to create a visionary company that brings a marginalized community into the future. She believes that beauty should be accessible to everyone and that's why Parfait prioritizes quality and service in every unit we ship.
Iso graduated from Wharton Business School with a Master of Business Administration in 2021. Prior to her MBA, she started her operations career at Target, focusing on omi channel distribution strategies. She later joined Amazon and became one of the first 10 team members to design Amazon Prime Now and build the infrastructure for their Whole Foods acquisition. Igbinedion moved into a project manager role within the Whole Foods operation integration and focused on scaling the new delivery market while leading product strategy, order fulfillment, and workforce management staff applications. 
Iso is passionate about being an MLT career coach prep in her spare time. She cherishes having the opportunity to mentor younger professionals and give them the guidance that she was missing during her own career assent. You can catch her at a local Sweetgreen munching on a healthy meal with goat cheese or catching up on the latest episodes of The Real Housewives of Dubai.
Isoken's Linkedin
Co-Founder & Chief Technology Officer
Ifueko Igbinedion
Ifueko Igbinedion was approached by her sister, Iso, about the difficulties of buying a wig that makes people look and feel great. They were motivated to find an easier way that involved Artificial Intelligence and Machine Learning. Given Ifueko's background as Machine Learning and Computer Vision, she knew that there were capabilities out there to use tech to enhance the beauty industry, but most of those capabilities were only being leveraged to edit Instagram photos. Armed with this knowledge, Ifueko joined her sister in solving the problems that black women go through with their hair.
Ifueko graduated from Stanford with a degree in Computer Science and a Master's in Electrical Engineering. She's completed multiple internships at IBM and Google along the way. During that time, Ifueko learned the she didn't want to spend her life building technology for other companies. This led her to a Ph.D. program at MIT, focusing on processing signals, image processing, audio processing, and ArtificiaI Intelligence. 
In her spare time, Ifueko participates in serving as the community service chair for a student association on campus. She also focuses on outreach programs in middle and high schools, teaching intro courses to high school seniors, and volunteering on weekends. You can catch her snacking on some cotton candy watching Wheel of Time on Amazon Prime or catching up on all the latest reality TV.
Ifueko's Website
Co-Founder, Chief Marketing & Operations Officer
Simone Kendle
In the spring of 2021, Simone was approached by Iso to join Parfait. At the time, Simone had just finished her MBA program at Wharton Business school and was set to return to her previous employer, Capital One, with no intention of looking elsewhere. As the school year ended, Kendle realized she needed to take a leap of faith toward her entrepreneurial dreams and set aside the security of working in corporate America. This meant fully committing to the entrepreneurial community, but in what capacity was still unclear. Serendipitously, just weeks later, Iso and Simone met for happy hour, where Iso convinced Simone to join the growing team. 
Simone graduated from the University of North Texas with a degree in operations management. She interned at Capital One throughout college and built a career across operations, process management, and customer insights strategy roles. During her college years, she started two hair businesses, one while in school and her second business once she graduated, which she ran for five years alongside building her career at Capital One. To finally bring her two career paths together, she decided to return to school and get her MBA at Wharton Business School. 
With a deep knowledge of the wig industry's product and customer experiences, coupled with formal customer insights strategy experience gained from Capital One and elite business skill building from Wharton, joining Parfait was a no-brainer for Simone.
In her spare time, Simone watches after her daughter Kaia and takes her to dance classes where she is on a local majorette competition team⁠—Simone is slowly becoming a dance mom. When the workday is over, you can catch her snuggled up with Kaia watching Disney's latest release or jamming out to some old-school R&B.
Simone's LinkedIn