Back to La Première
Debate: Trendy or Timeless? Do You Need Balayage or Highlight Wigs?
Today, the world is all about who stands out and is relatable to the trends. Well, this debate continues in your hair styling as well. Do you need your hair...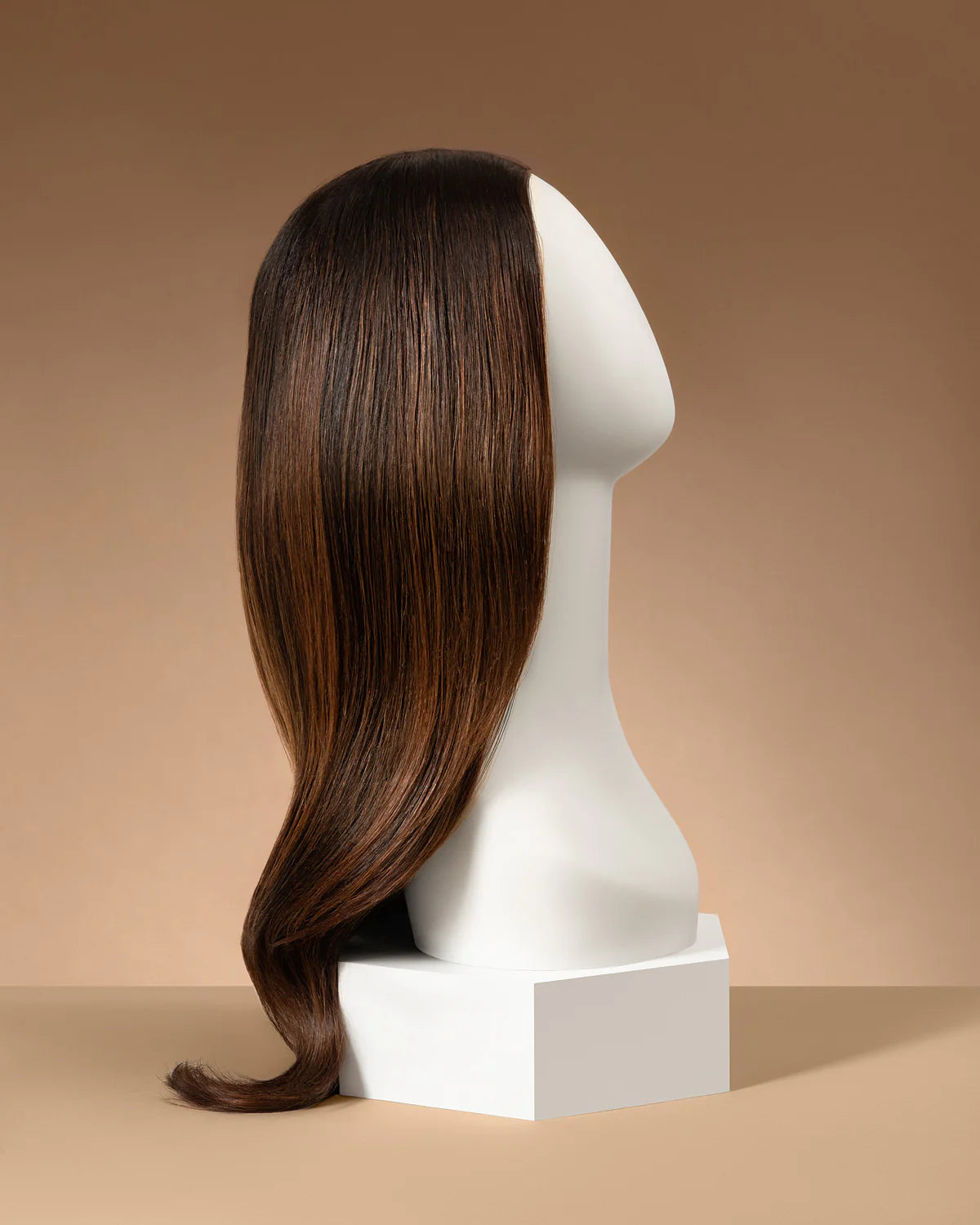 Today, the world is all about who stands out and is relatable to the trends. Well, this debate continues in your hair styling as well. Do you need your hair to look trendy or timeless? This is one of the biggest confusion for people today. Because the head is the most important factor in changing your look, even without makeup, deciding whether to keep them classic or stylish is significant.
Well, the best way to change your hair look is by doing colored hair. But the color of hair also faces the same judgment. They need to be trendy and classic. So, if you're confused, this blog clarifies that.
Easy Definition of Highlights
As the name suggests, the highlights mean a particular portion of your hair is being colored, and the rest is remained as it is. Also known as streak highlights or streak color. This adds a little character definition and focus to your hair. It is timeless, as it has been going on for ages and will continue for ages.
Easy Definition of Balayage
Birthed from the French color layering technique, it means the soft, ombre hair color that goes from light to dark or vice versa. It is generally there to show layers on your hair just by coloring.it is the trendy one as it is highly followed.
Balayage Over Highlights
Let's see how the trendy one, balayage, is better than highlights.
The ombré technique makes you show gradual layers from up to down, mimicking the volume.

They could last longer than highlights.

Bring trendy; they easily grab attention and put you in the spotlight.
Highlights Over Balayage
Now, let's see the other way around why highlights have an advantage over balayage.
They are timeless, so it is easy to look different and blend in.

By highlighting, you can selectively focus on what parts of your hair or face you need to grab attention.

While hairstyling highlights hair, selective color streaks make the look more proper.
Why My Parfait advocates Highlights Wigs?
Being in the hair industry for years, with the proper observation and association of experts, My Parfait has concluded that the timeless always wins. 
The hair wigs are a one-time investment, and when users wear them, they want to make the most of it by having repetitive wear for a very long time. Since balayage is stylish but trendy, it puts its relatability into a bracket. Whereas, in the case of highlights wig, they always seem fashionable and timeless. So, regardless of whether you are wearing them today or three years later, you can freshen up your hair without being cautious that you are being put in the spotlight for doing something that is too lame or too vogue.
My parfait wig has come up with a wide range of highlight wigs from different shades and tones so that people with different color preferences can choose the wigs that seem timeless but still so modern that they feel fashionable and relatable.
3 Must Try Highlights Wig By My Parfait
If you scroll under the section of highlights week, you will find many of them. But we have picked these three for you because we believe they are the best.
This highlights wig is a beautiful combination of deep, dark brown with warm blonde, as a fine thin line between balayage hair and streaks highlight. When it looked from far away, you can disguise this wig as a balayage hair because of the subtle ombre Shane regime from The brown to warm blonde can receive. But when you see it up close, it is a proper highlight wig that gives you a face-framing, good hair density, and long variability. People of any age can wear this human hair wig because this color compliments every skin tone and each group and Still looks relatable.
Who said that the timeless look cannot be fashionable? This highlights wig is a pure combination of fashion being timeless. The beautiful color contrast of ash blonde highlights on the deep, dark brown base makes the streaks pop with the beautiful color difference. It helps you to add a lot of character to your hair. If you heat style this human hair wig (which is safe) in light fluid waves. This highlight wig gives the most fashionable look you ever wanted.
It is the newest audition in the highlights wig, which is why it comes with the most relatable modern hair color look. Coming with deep, dark roots, sprouting from your forehead that is dangling seamlessly into brown hair gives a beautiful chocolate fantasy to your hair. 
Not being so brown or too light compliments ladies who are trying something different but don't want to go out of their comfort zone. The soft chocolate shade that varies in different tones from roots to the tips gives the ombre in the highlights, which looks seamless and imitates heavy volume. The best part about this highlight wig is that you can style it wavy, curly or straight. In all the three textures, this color looks phenomenal.
At Last
The debate is not about whether you need to look classic or timeless. The debate is all about how you want to look the best version of yourself. And still feel confident while going out in public. So, if we are new to hair colors and want to be experimental, nothing is better than a highlight wig. If you are a pro in hair color, you can do any color technique on yourself. But, it is a gentle reminder to do it on hair wigs as they are safe to experiment and use. Just like my parfait wigs, they are durable and fashionable. And, in the case of highlights wigs, even timelessly relatable!